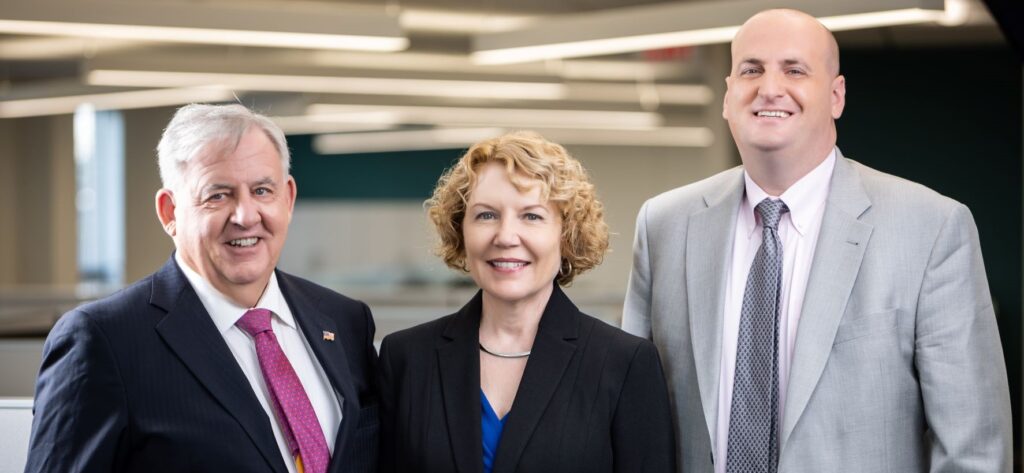 Renner Firm News; November 1, 2022
Renner and Company is pleased to announce that Mr. Andrew E. Young, CPA, CGMA, MBA, has stepped up to become the Firm's Managing Shareholder.
Mr. Young, who has been with Renner for 13 years, brings a great combination of knowledge, experience and energy to his new role.
This transition marks an exciting time for Renner, highlighting the Firm's commitment to providing continuity for the Firm's clients and team members.
"We're happy to help the Firm continue its focus on serving clients," said John J. Renner, II. 
John and Joan Renner will continue to support the firm as Mr. Young takes the helm to guide the Firm forward into the future.
"I am excited and grateful for the opportunity to continue our tradition of providing exceptional client service, promote our commitment to quality, and maintain our passion for serving the community," Mr. Young said. "This is the culmination of a dream come true and I look forward to continuing the legacy."
The Renner team looks forward to building on its lasting relationships, continuing to make a difference every day for the Firm's clients and community.
© 2022 Renner and Company, CPA, P.C. All Rights Reserved.